The European Future Technologies Conference "Science beyond Fiction" is a new European forum dedicated to frontier research in future and emerging information technologies.

Leading scientists, policy-makers, industry representatives and science journalists convened over 3 days to discuss and present today's frontier science, tomorrow's technologies and the impact of both on tomorrow's society.

SENSORIA robot competition demo was presented at FET 2009, 21- 23 April, in Prague, Czech Republic.
SENSORIA stand was selected as one of the top 5 exhibits of FET 2009.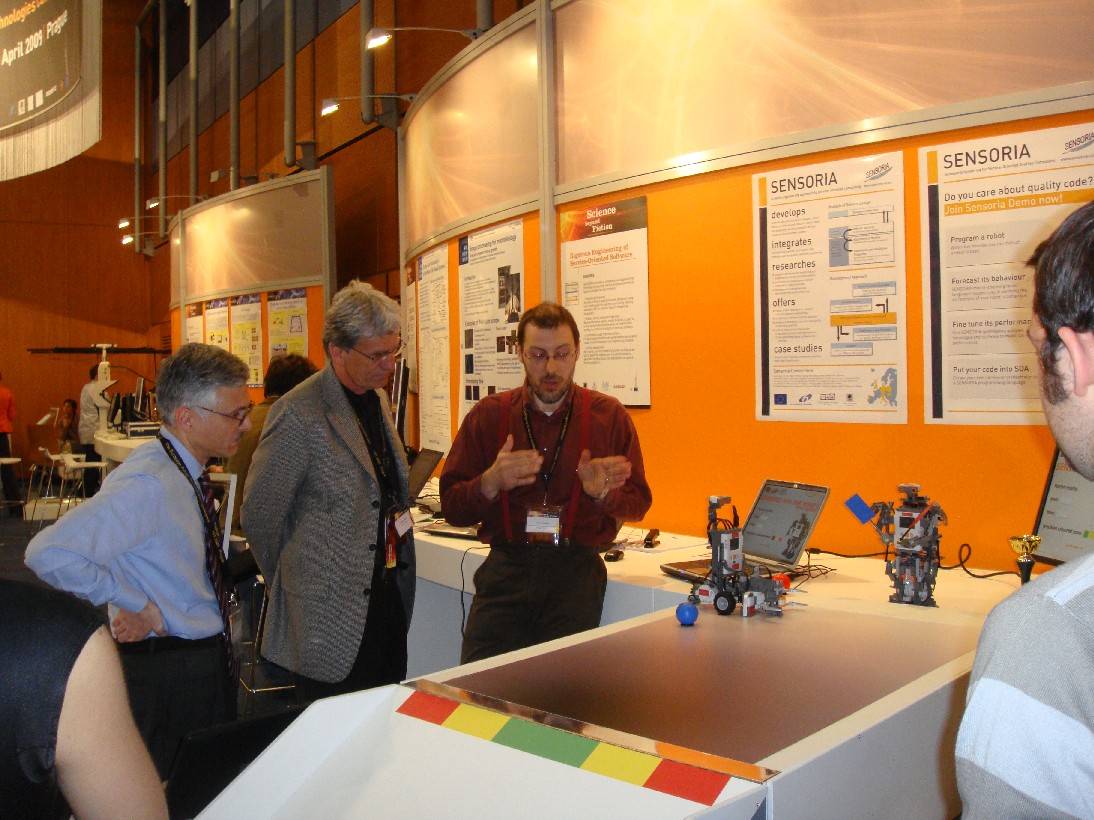 Sensoria stand at FET 2009
Slides with a project overview and an introduction to the bowling competion.