Europe's biggest research event for information and communication technologies took place in Lyon, France from November 25 to 27.

The ICT Event is organised by the European Commission's Directorate General for the Information Society and Media. It comprises a conference and an exhibition providing opportunities for networking.

The SENSORIA robot competition demo attract a lot of visitors. See project and demo presentation.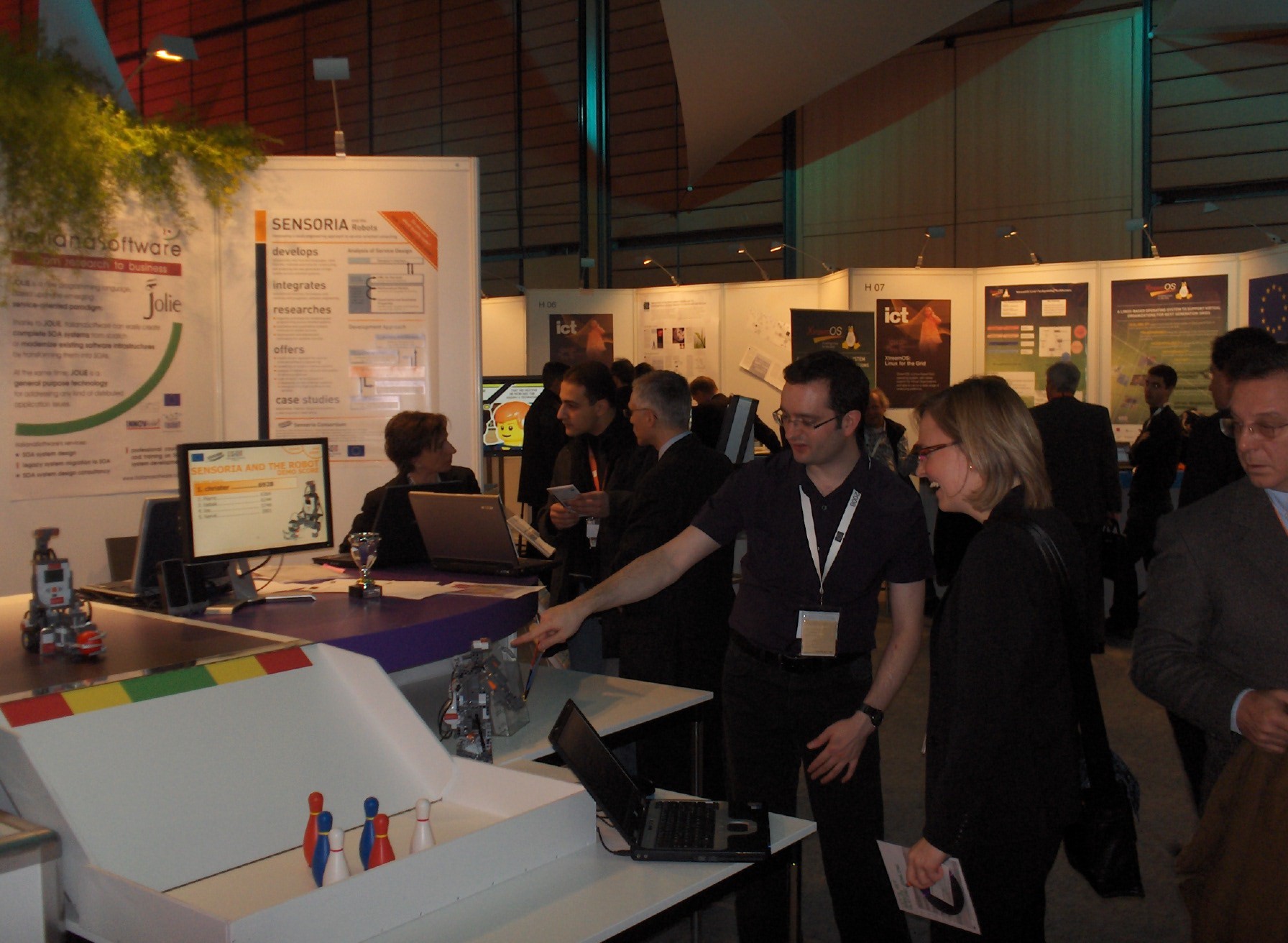 Sensoria stand at ICT 2008